Despite serious concern raised by the UN Special Rapporteur on freedom of assembly and association, the International Service on Human Rights and others, over the 8-year deferral of the International Dalit Solidarity Network's (IDSN) application for UN consultative (ECOSOC) status, the unjust questioning of IDSN continues and the application is again deferred.
The blocking of IDSN reflects a frightening trend in India for obstructing the work of civil society organisations and human rights defenders, particularly when it comes to Dalit and minority rights.
Dalit rights activists across India have been feeling the pressure from both official and unofficial levels, especially when it comes to speaking about caste discrimination to an international audience. The silencing of human rights defenders raising legitimate human rights concerns in international fora is extremely worrying and runs counter to the founding principles of democracy.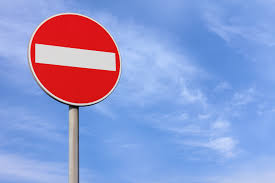 This blocking is also evident in the UN NGO committee, where India continues to cause a deferral of IDSN's application for UN consultative (ECOSOC) status, by asking repetitive questions, deemed by the UN Special Rapporteur on freedom of assembly and association to be, "clearly unacceptable, wrong and unfair." In the January meeting of the NGO committee, IDSN was asked a new question by India, bringing the total number of questions to 65 over the past 8 years, and yet again causing the deferral of the application.
On February 13, an affidavit was issued by India's Ministry of Home Affairs, after Greenpeace activist Priya Pillai was denied the right to travel abroad in order to speak on coal mining of a British company (Essar) in India, at a meeting in the British Parliament.
Pillai was working to protect the land rights of tribal people being moved from their lands due to coal mining and the reason given in court for her offloading from a plane bound for London, was that Pillai's testimony before the British parliamentary committee would have had, "a global cascading effect". The Home Ministry said that it would have led to, "a false and misleading depiction of India's massive efforts to protect tribal people's rights and subsequently India's image abroad, especially when Government of India is inviting foreign businesses to invest in India."
Pillai has been extended a so-called gag order by the Government, stating that she may only be allowed to travel abroad if she signs an undertaking stating that she will not make submissions in foreign countries, Pillai has denied this offer calling it a loss of the right to freedom of speech.
In response to the allegation that Pillai is acting contrary to Indian national interests she commented that, "I decided to speak to British MPs who are concerned about tribal rights. It is essential for them to let Essar [British company coalmining in India] know that it is not acceptable to violate Indian laws. If this is not in National interest – what is? How can raising questions about a London based company violating Indian laws be against Indian interest?"
The affidavit furthermore criticized reports, other than those from the UN, published on human rights in India, particularly those incorporating "in person testimony of local activists" and dealing with subjects such as "religious freedom, tribal people, indigenous people, violence against women, human trafficking and Dalit rights".
The Government of India, in its affidavit in relation to the Pillai case, is not hiding the fact that national interests in business investments justify the need to silence human rights defenders raising awareness of serious violations of the rights of Dalits, minorities and women. The affidavit is reported to contain reference to resolutions on Dalit rights and violence against women in India, stating that such texts are used by foreign countries to advance their interests and repress the interests of India.
More information:
Read the fact sheet on IDSN's application for ECOSOC status
Read the detailed note on IDSN's ECOSOC application process with a chronological overview and all questions included
India called out at UN General Assembly for blocking IDSN's UN consultative status (IDSN News article, October 2014)
Report of the UN Special Rapporteur highlights unwarranted deferral of IDSN's UN ECOSOC accreditation (IDSN News article, October 2014)
Articles on the Priya Pillai case:
Procedure was followed in Priya Pillai issue: MHA (The Hindu, February 17 2015)
What happened to Priya Pillai could happen to many of us (Rediff, February 16 2015)
Govt defends activist Priya Pillai's offloading, slams west's rights reports (Times of India, February 16 2015)