Press Release (HRW & IDSN): (Geneva, May 14, 2012) – United Nations member states should make ending caste-based discrimination a priority when they review India's human rights record at the UN Human Rights Council in late May, 2012, Human Rights Watch and the International Dalit Solidarity Network (IDSN) said today. The Universal Periodic Review (UPR) of India at the Human Rights Council is scheduled for May 24.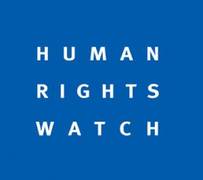 "United Nations member states should call for effective implementation of laws and policies to address caste-related human rights violations in India," said Julie de Rivero, Geneva advocacy director at Human Rights Watch. "Numerous UN human rights bodies and civil society groups are demanding that the Indian government move from promises to action to improve the lives of people who have long endured horrific discrimination."
Over 260 million people worldwide face extreme forms of discrimination, exploitation, and violence based on caste.  According to government statistics, nearly 167 million Indians, or 16 percent of the population, belonged to so-called Scheduled Castes, who call themselves Dalits.
Dalits face widespread discrimination, which imposes enormous obstacles to the full attainment of civil, political, economic, social, and cultural rights. They are segregated in housing, schools, and access to public services. They are denied access to land, forced to work in degrading conditions, and routinely abused by the police and upper-caste community members who enjoy the state's protection. This entrenched discrimination that the government fails to address violates Dalit rights to education, health, housing, property, freedom of religion, free choice of employment, and equal treatment before the law.
Dalits also suffer routine violations of their right to life and security of person through state-sponsored or -sanctioned acts of violence, including torture. Caste-motivated killings, rapes, and other abuses are a daily occurrence in India.
Human Rights Watch and IDSN urged UN member states to press the Indian government to take effective measures to protect the rights of Dalits, address widespread impunity for crimes committed against them, and ensure access to justice and basic services.
"It would be a great injustice to over 160 million Dalits in India if the UN review of India's human rights record does not directly and comprehensively address serious concerns for the ongoing human rights violations against them," de Rivero said.
Human Rights Watch and IDSN, whose members and associates include key Dalit organizations, have made a number of recommendations that should be raised at the review, including:
Appropriate reforms to eliminate police abuses against Dalits and other marginalized communities;

 Vigorous implementation of laws and government policies to protect Dalits, and Dalit women in particular, from physical and sexual violence;

Eradication of  caste-based segregation in residential areas and schools, and in access to public services; and,

Effective eradication of exploitative labor arrangements and effective implementation of rehabilitation schemes for Dalit bonded and child laborers, manual scavengers, and Dalit women forced into sex work.
"India all too often sweeps caste discrimination under the rug," said Rikke Nöhrlind, coordinator of IDSN.  "The upcoming UN review provides an opportunity for the Indian government to demonstrate a genuine commitment to address the full extent of this problem. UN member states have an obligation to demand that the rights of those discriminated against on the basis of caste not be ignored."
Contact:
Julie de Rivero, Geneva Advocacy Director, Human Rights Watch,http://www.hrw.org/bios/julie-de-rivero
Rikke Nöhrlind, Coordinator, International Dalit Solidarity Network, rn_@If you can read this, please upgrade to a modern browser.idsn.org / Tel. +45 29700630
Further information:
Caste discrimination in India (IDSN):
Human Rights Watch UPR submission on India