In a letter to the Presidents of the European Council and European Commission regarding the EU India summit, Human Rights Watch strongly urge the EU to address a number of pressing human rights issues in India including the situation of Dalits.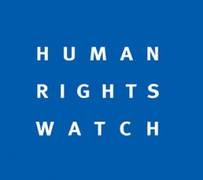 In the letter dated the 3rd of February 2011, Human Rights Watch stress that, "the human rights situation in India remains poor in many areas," and express concern for the lack of proper implementation of existing policies to protect marginalized communities, including  Dalits, concluding that, "The state routinely fails to take action against human rights violations." Human Rights Watch request that human rights form a significant part of the EU dialogue with the Indian government at the upcoming summit in New Delhi.
They draw specific attention to the situation of Dalits stating that:
"Dalits and tribal groups remain vulnerable despite constitutional provisions and laws designed to protect them. More than a sixth of India's population, approximately 160 million people, live at the bottom of the caste structure. They are denied access to land, clean water, and education, left out by the recent modernization process and surge in economic growth, forced to work in degrading conditions, and routinely abused at the hands of the police and higher caste groups.
While the Indian constitution outlaws caste, the government insists that altering an age-old tradition takes time and cites its numerous laws and schemes as a measure of its commitment to protect victims of caste-related discrimination. At the United Nations and other international fora, the government simply denies any problems of caste in the country."
In their recommendations Human Rights Watch stress that the EU must:
 "Take immediate steps to eliminate abuses against Dalits, tribal groups, religious minorities, and other marginalized communities, provide concrete plans to implement laws and government policies to secure their protection, and monitor development programs that have largely failed to reach target groups".
They furthermore urge the EU officials, "to raise these concerns about the human rights situation in all your meetings in India, and to also raise these in your public comments. The EU's desire for strengthened relations with India should not lead to double standards in the promotion of human rights."
In February 2012 the UN Special Rapporteur on Human Rights Defenders also released a report on the situation of human rights defenders in India stating deep concern for particularly the situation of Dalit human rights defenders as well as the overall situation.
Read the full letter from Human Rights Watch
Read news of the 2012 report by the UN Special Rapporteur on Human Rights Defenders in India
Read the EU guidelines on ensuring protection of human rights defenders
Read the Joint Letter by MEPs to the Presidents of the European Council, European Commission, and High Representative of the Union forForeign Affairs and Security Policy urging them to address caste discrimination directly in the EU-India Summit 
Read the Urgent Global Call, Declaration and Recommendations from the 2011 International Consultation on caste discrimination 
Read more about IDSN's work with the EU