In a letter to Hillary Clinton, HRW urged her to raise with India the need to protect the rights of women, Dalits, and other vulnerable groups. HRW mention specific steps to ensure the protection and promotion of Dalit Rights that need to be discussed with the Indian administration.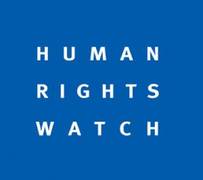 "The US and India have plenty to discuss, but it's incomprehensible that human rights isn't on the agenda," said Meenakshi Ganguly, South Asia director at Human Rights Watch. "Human rights issues in both countries, as well as other countries like Burma where abuses are rampant, can hardly be ignored by the world's two largest democracies."
Human Rights Watch also urged Clinton to raise with India the country's excessive restrictions on civil society, infringements on the right to freedom of expression, and the need to protect the rights of women, Dalits, and other vulnerable groups. The Indian government has frequently promised to improve its human rights record, including with pledges in support of its candidacy for the United Nations Human Rights Council, but implementation has lagged.
"The US has a strong relationship with the Indian government, but it shouldn't ignore the millions of ordinary Indians whose rights are at risk," Ganguly said. "The victims of human rights abuses should not be airbrushed out of the relationship."
Human Rights Watch detailed recommendations to Hillary Clinton include:
The Rights of Women, Dalits and Other Vulnerable Groups: India has vowed to "support domestic and international processes that seek to advance women's rights, gender equality and the rights of the child." To carry out that pledge, India should:
Reduce maternal mortality by enforcing guidelines for investigating maternal deaths and by ending disparities or discrimination in access to maternal health services.
Curb violence against women by providing services for survivors in one-stop crisis centers. The proposed law to prevent sexual harassment in the workplace should be expanded to include domestic workers, and enacted.
Repeal Section 377 of the Penal Code, which criminalizes consensual sex between adults of the same sex.
Take immediate steps to eliminate abuses against Dalits, tribal groups, religious minorities, and other marginalized communities, provide concrete plans to carry out laws and government policies to protect them, and monitor development programs that have largely failed to reach target groups. The government should make certain that vulnerable groups get the full protection guaranteed under Indian and international law against forced evictions of communities without adequate rehabilitation and compensation to make way for mining, industrial, or infrastructure projects.
Accountability for Human Rights Abuses: When it presented its candidacy for the Human Rights Council, India pledged to uphold the highest standards to promote and protect human rights. However, a culture of impunity that protects public officials from prosecution for violating human rights stands in the way of fully realizing that commitment. The Criminal Code and several other laws require government permission to prosecute any government official.  This requirement has prevented proper accountability for human rights violations such as arbitrary arrests, torture, and extrajudicial killings by the police, paramilitary, and the army.
The Status of Civil Society and Protection for Freedom of Expression:India has pledged to "foster genuine participation and effective involvement of civil society in promoting and protecting human rights." However, changes are needed to laws and legal codes that infringe on public discourse and the right to free expression.
More Information:
Read the full press release from Human Rights Watch including the full list of recommendations here
Find more information on Dalit rights in India here