The European Union has recently unveiled its Annual Report on Human Rights, shedding light on various global concerns. Notably, the report offers insights into the EU's stance and interactions related to caste discrimination and the rights of Dalits.
India: addressing caste-based discrimination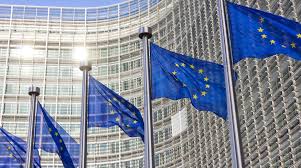 The EU's engagement with India in 2022 covered a broad spectrum of human rights issues, with gender and caste-based discrimination being mentioned among the key area of focus. The report underscores the EU's recognition of the challenges faced by Dalits and other marginalised communities in India. While the report touches upon various other human rights concerns in India, the mention of caste-based discrimination signifies the importance the EU places on this issue affecting over 200 million Dalits in India.
Nepal: recognising the rights of Dalits 
In the Nepal section, the report states that the EU considers, "Discrimination related to caste, gender, ethnic or religious background, one of the biggest impediments to development in Nepal."
The section highlighted the country's electoral activities in 2022. Beyond the electoral process, the report emphasised the persistent issue of discrimination based on caste, gender, and other factors. Despite Nepal's legislative efforts to safeguard the rights of Dalits, the report notes that certain discriminatory practices continue. The EU's interactions in Nepal, as mentioned in the report, also revolved around the representation of marginalised communities, particularly Dalits, indicating the EU's commitment to addressing this concern.
The report specifically mentioned that "the EU Delegation organised a roundtable on the representation of marginalised communities during the election process and beyond, with a focus on Dalits."
In the Bangladesh chapter of the report Dalits were not mentioned directly, however, the report did place importance on the draft anti-discrimination legislation which has been under consideration with the parliament in 2022, and has long been advocated for by Dalit activists in Bangladesh.
EU's broader stance on minority rights
The report elaborates on the EU's broader policy on minority rights and it is evident that the rights of persons belonging to various minorities, including Dalits, remain a priority. The report also highlight the continued need to protect the space for human rights defenders and support the important work they carry out and the EU continued to oppose all forms of incitement to violence or hatred, and hate speech, online and offline.
IDSN welcomes the report which serves as a testament to the EU's ongoing commitment to addressing caste-based discrimination and advocating for the rights of Dalits and other marginalised communities. We also hope to see the issue of caste discrimination reflected in country chapters on many other caste-affected countries in future EU reports.
Download the country chapters part of the EU report