The UK Government's action on tackling caste discrimination in India was the topic of a debate on the 26th November in the UK House of Lords. Many Lords spoke out passionately against caste-based discrimination and asked that the UK Government in its relations with India take-up fighting caste-based discrimination.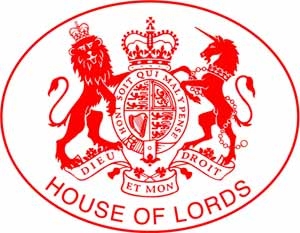 Peers spoke on the pervasive nature of caste discrimination and of how it remained deeply ingrained in India. Many mentioned caste discrimination in relation to poverty, education, access to basic services and highlighted the vulnerability of Dalits to modern slavery. 
Some Lords highlighted the fact that India has legislation in place and is in fact dealing with the issue of caste-discrimination at the highest levels. Nonetheless most Lords maintained that with implementation of legislation so severely lacking the UK should support the fight against caste discrimination despite India' economic and political position. 
Lord Harries of Pentregarth, who initiated the debate said,
"I urge the United Kingdom Government to offer technical assistance to develop the capacity of the judiciary and police to deal more effectively with these crimes against Dalits. In particular, what is needed is, first, to improve accountability through better documentation, investigations and prosecutions, and better legislation implementing international obligations and standards."
Numerous lords commented on their concern over the plight of India's Dalits, the degree of discrimination they face and the lack of access to justice and implementation of legislation to protect them.
In her response to the debate Baroness Northover, Parliamentary Under Secretary of State at the Department for International Development (DFID), expressed faith in the many recent promises by India's Prime Minister Narendra Modi to pursue equality but also expressed concern at the gravity of the situation.
"In spite of India's unprecedented levels of economic growth in recent years, significant challenges on poverty reduction remain, as noble Lords have made extremely clear. Statistics on caste discrimination show that these groups, particularly Dalit households, continue to perform worse than others. For example, mortality rates for Dalit children are 50% higher than those for children born in other families. Only one out of three Dalit girls completes five years of schooling compared to half in other communities," the Baroness said.
The Baroness highlighted DFID initiatives to support the struggle against caste discrimination, including the Poorest Areas Civil Societies Programme (PACS), that places emphasis on Dalit rights and countering discrimination. 
She also mentioned that DFID and the Indian Government are working together to strengthen accountability so that people are aware of and can claim their full rights and are simultaneously working on ensuring that people, especially those in the Dalit community, know what their legal rights are. She explained that as the UK moved on from grant aid in India they would now focus on the technical assistance dimension.
"It is in no one's interests for India to be other than a progressive and inclusive society." The Baroness concluded.
Find more information on the Dalit Solidarity Network UK website