In the latest of a series of blocks on foreign funding to human rights NGOs, the Indian Government has revoked the foreign funding (FCRA) license from Dalit rights NGO Navsarjan Trust. The revocation of the license means that Navsarjan can no longer receive funding from foreign donors and the organisation has had to ask its 80 staff to resign.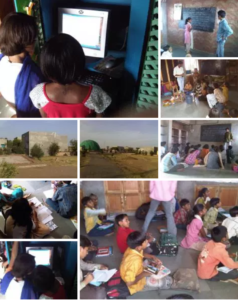 The Government order to cancel the license accuses Navsarjan Trust of being involved in "undesirable activities aimed to affect prejudicially harmony between religious, racial, social, linguistic, regional groups, castes or communities," but it does not offer any concrete examples or evidence for this claim.
The revocation of the license is the latest in a string of similarly unjustified revocations. In a legal analysis published in April 2016 by the UN Special Rapporteur on freedom of assembly and association, it is stated that the FCRA does not conform to international law, principles, and standards and that the restrictions contained in the Act are "likely to disproportionately impact those associations engaged in critical human rights work, those which address issues of government accountability and good governance, or represent vulnerable and minority populations or views."
In June 2016, the UN Special Rapporteurs on human rights defenders, Michel Forst, on freedom of expression, David Kaye, and on freedom of association, Maina Kiai, called on the Indian government to repeal the FCRA, which they said was "being used more and more to silence organisations involved in advocating civil, political, economic, social, environmental or cultural priorities, which may differ from those backed by the Government."
The European Parliament have also called on the Indian authorities to repeal those provisions of the Act "which do not conform to international standards and potentially undermine the work of NGOs, including Dalit organisations and other organisations representing disadvantaged groups in Indian society, by impeding them from receiving funds from international donors."
In November 2016, global human rights NGOs Human Rights Watch and Amnesty International similarly voiced deep concern over what they see as the Indian Government silencing NGOs critical of their stance through revoking their foreign funding licenses.
"While India is actively encouraging foreign investment in key industries, it is trying to deny funding for efforts to assist the most vulnerable and marginalized," said Meenakshi Ganguly, South Asia Director at Human Rights Watch. "The government should engage with those seeking rights reform and empower these groups, instead of treating criticism as a threat to be quashed."
Navsarjan is a member of IDSN and has been running invaluable development and educational programmes for Dalits for almost 30 years as well as programmes to build the capacity of Dalits and Adivasis to assert their rights and live with dignity.
"The Government revocation of Navsarjan's license to receive foreign funding is extremely worrying as the organisation has been carrying out vital and legitimate work to ensure the rights of Dalits and Adivasis in India for decades," said the Chair of the IDSN Board. "This clampdown, with no concrete justification from the side of the Government, serves to silence those supporting Dalit rights and hamper work in support of their welfare."
In an article in CatchNews, Navasarjan founder Martin Macwan gives his views on the revocation of the license and the reasons why the Government is targeting Navsarjan. Protests are taking place in India in support of the organisation and Navsarjan is considering its options for legal recourse.
Links to related media articles:
Gujarat's oldest Dalit rights group loses foreign funds licence, reviving charges of victimisation (Scroll.in)
'Modi govt doesn't want a Dalit movement in India': Gujarat activist (CatchNews)
NGOs Take to Social Media to Slam FCRA Licence Cancellation (The Wire)
FCRA cancellation forces NGO Navsarjan Trust to lay off its 80-odd staff (DNA)
India's curbs on foreign funds do not conform to international law, says UN representative (Scroll.in)
Targeting NGOs Hurts Those Most in Need (HRW)