The December 2017 Dalit Women Speak Out conference in Pune, India, was a celebration of Dalit women power and resistance and a platform from which to map out new strategies and strengthen the collective force. The conference presented an open and free space for over 400 Dalit women from across India to speak their mind and discuss how best to progress with a collective resistance to caste and gender oppression.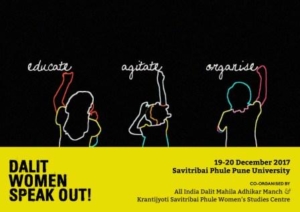 The conference was co-organised by the national platform for Dalit women All India Dalit Mahila Adhikar Manch (AIDMAM-NCDHR) and the Krantijyoti Savitribai Phule Women's Studies Centre, Pune and spanned talks, workshops, theatre, dance, literature and musical performances, digital hubs, art and activism. The event was charged with enthusiasm, hope, and talent, as a collective of powerful minds spanning many generations of Dalit women and points of view came together to transform their lives, their communities, and their country.
"Dalit women are here to speak, to organize and lead for ourselves without any mediation. We are not mere survivors, but fighters and achievers," said Asha Kowtal of AIDMAM in an inspiring piece on Roundtable India reflecting on the conference.
In the opening plenary a volunteer-consultant with AIDMAM, Christina Thomas Dhanaraj stated,
"We are still struggling for survival, basic rights and justice. But politics, social narratives and the set of ideas and values have changed tremendously. Hence, we thought to come together, think and strategize to fight the long-haul battle towards social justice in this transformed world."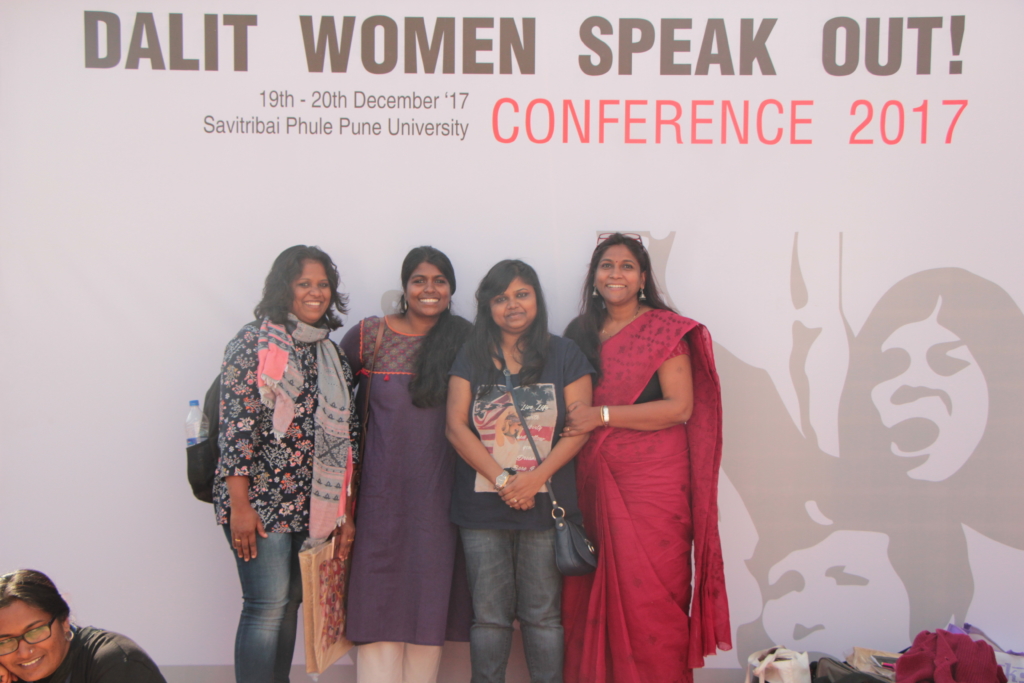 Dalit Women Speak Out presented a space to re-charge, strategize and celebrate but also a space to explore the layers and differences of such a diverse collective and start weaving the threads of a movement together. As Asha Kowtal comments,
"Dalit women are fully aware that the lens of patriarchy and caste oppression often masks out thoughts and actions. This history of victimization and dispossession has brought into our midst several difficult conversations, which we needed to open and engage with. Our own differences of language, region, sub-caste, class, age, education, sexual identities and several other perceived notions required acknowledgement and deeper understanding. Our attempt was to locate the connecting threads and decipher how to deal with those that were breaking us."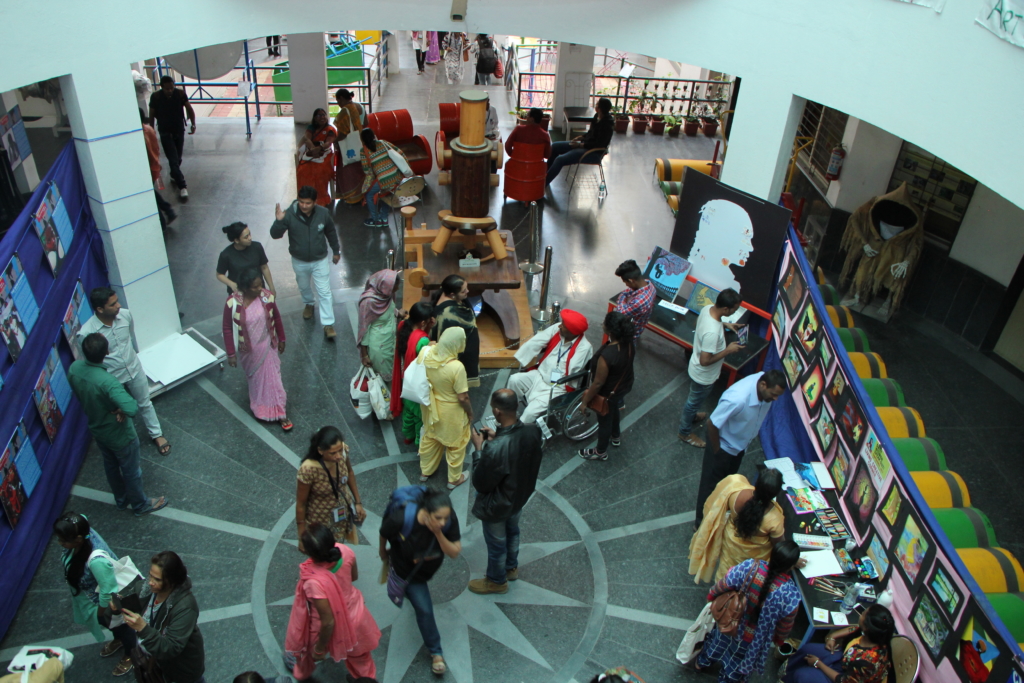 Among the key take-aways from this historical event was that Dalit women have claimed the space to speak unfiltered, to break the chains of history, to challenge narratives of dominance and victimization and show the world that the force and power of a Dalit women's collective can transform a history of systemic oppression to a future of agency and freedom.
The conference Twitter feed on #dalitwomenspeakout has many more details and photos from the event.
Read the full reflection on the conference by Asha Kowtal on Roundtable.in
Check out the conference website on http://dalitwomenspeakout.com/