Minna Havunen from the Dalit Solidarity Network reports on raising awareness of Dalit human rights issues at Finland's top NGO event of the year, the World Village Festival:
"The Dalit Solidarity Network in Finland (DSNFi) participated in the World Village Festival on May 27-28. The festival had 78 000 visitors during the weekend. It is annual multicultural event organised by the Kepa – the platform for Finnish CSOs. The festival program includes discussions on global themes related to human rights and sustainable development and cultural program like music and dance. In addition, it is a place for Finnish CSOs to introduce their work.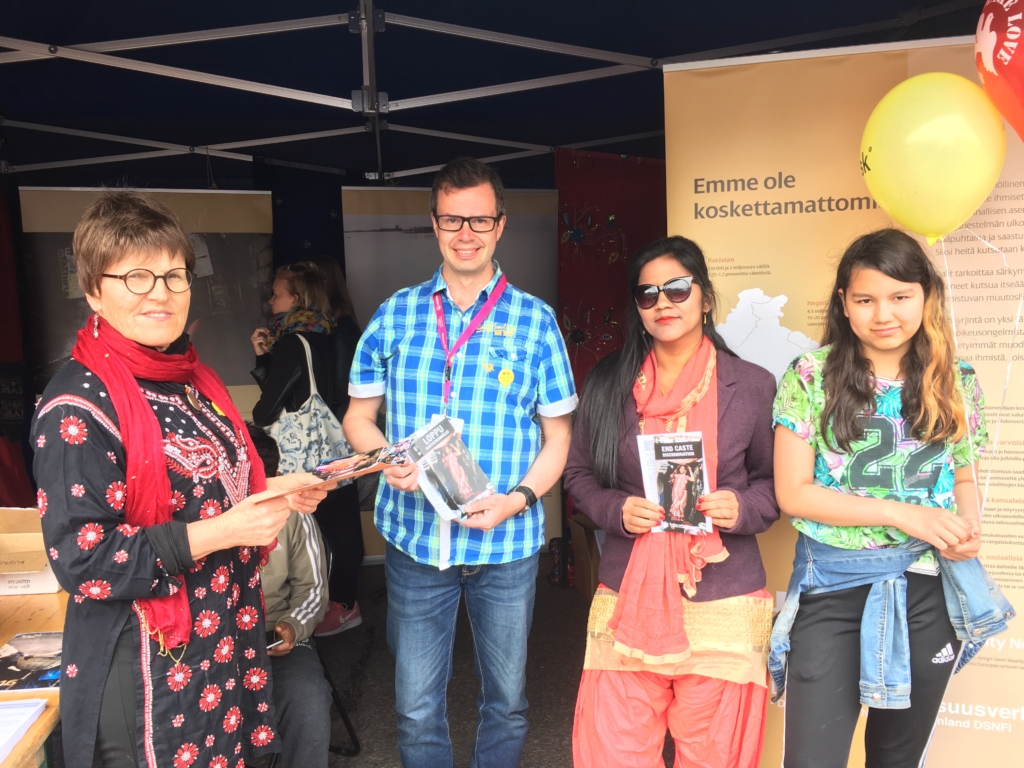 DSNFi had its own tent in the festival area in which people could take DSNFi´s new leaflet (both in Finnish and English) and "No to caste discrimination" badges and read IDSN´s Annual report 2016. The visitors could also participate in a quiz related to caste discrimination. A few photos of Jakob Carlsen were also exhibited in the tent.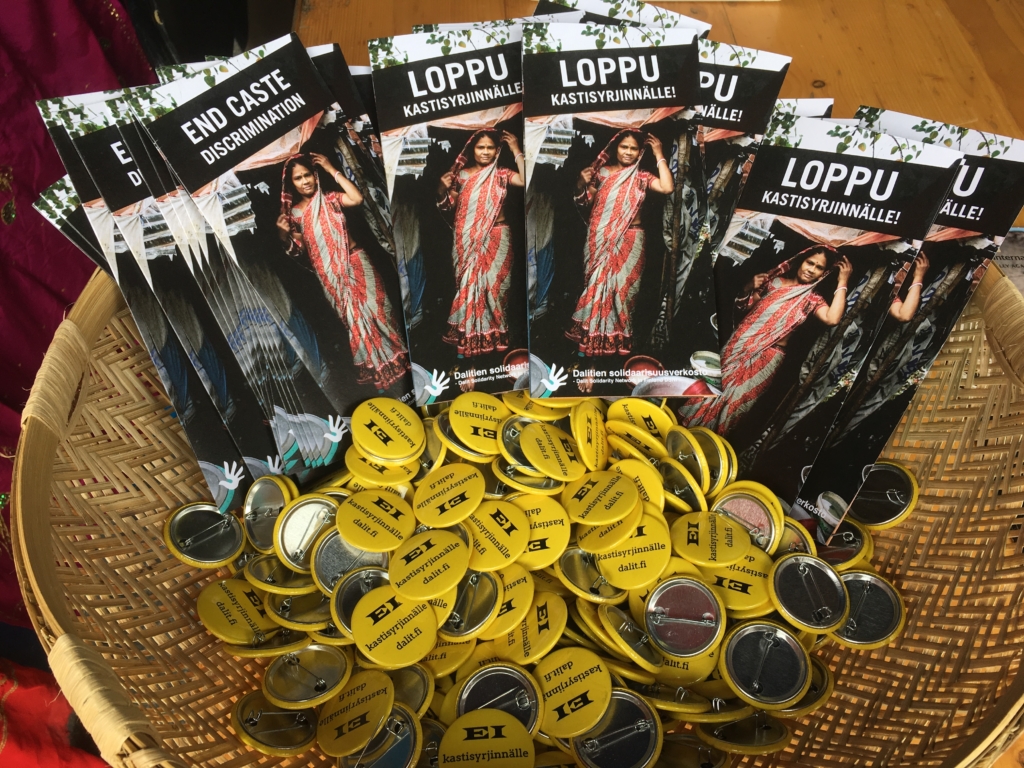 The DSNFi board members and other DSNFi volunteers worked in the tent. There were many fruitful discussions during the festival and it was a great opportunity to raise awareness on caste discrimination."
Download the DSN-Fi leaflet in English here
Visit the DSN-Finland website